About Me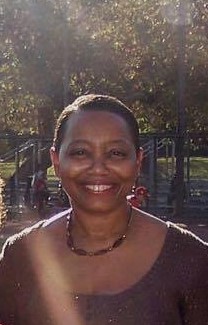 I'm a Certified Hypnotherapist, Freelance Writer and Student currently working towards my Masters Degree in Clinical Psychology. Although I trained in the practice of hypnotherapy, during my studies I became highly motivated to gain more knowledge about traditional psychology and the process of self-discovery.
My current counseling focus and expertise is in personal development and holistic therapy.
In addition to my hypnotherapists' training, I have worked extensively in hospital settings, providing support for various medical personnel and patients. I have served in the Oncology, Pre-Surgical, Critical Care and Cardiology units as a Clinical Care Extender at Glendale Adventist Hospital in Glendale, California. I also spent more than a year assisting Emergency Room staff with specialized research on head trauma patients at Santa Monica Hospital.
To earn my certification in hypnotherapy, I graduated from the Hypnosis Motivation Institute in Tarzana, California in June 2009. After completing the school's year-long program, I interned in their affiliated clinic for 6 months, providing therapy for clients who were dealing with a variety of emotional and personal issues such as severe anxiety, dysfunctional relationships, compulsive behavior and addiction.
In 2017, I made the decision to return to school and pursue a Master's Degree in Clinical Psychology. I am currently in the midst of that process and will graduate in the summer of 2019. Subsequently, I will continue to work as a personal development therapist and counselor as I continue to take classes to earn my doctoral degree.
As a Freelance Content Writer, I've been creating web-based presentations and writing for online publications since 1997. My articles on travel, parenting, self-help, internet marketing, health and motivational topics can be found on sites throughout the web, including the Working Mother Magazine blog and SheKnows.com. You can read samples of my work by clicking the category links over on the left sidebar.
Most of my writing work has been for large corporate brands, eCommerce websites, nonprofit organizations and self-employed professionals. My previous clients include Harper Collins Children's Books, Lexus, HP, Pear Tree Greetings, Mrs. Fields Cookies, Flower Cosmetics, Care.com, United Way, Angie's List, Subway Restaurants, Knott's Berry Farm, Macy's, HubTV, the California Milk Board, Disney Studios, Focus Features and Paramount Pictures.

To learn more about the therapeutic process for personal and emotional development, contact me at (818) 530-6000 or fill out the form on this page.

If you'd like to discuss ordering web content for your business, please email me at tisha@tishaberg.com.
I look forward to helping you with your writing or personal development needs!