About Me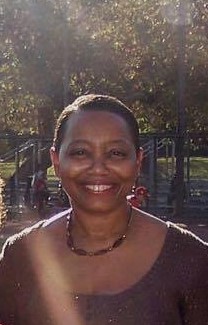 I'm a Certified Hypnotherapist and Freelance Content Writer. I've been creating web-based presentations and writing for online publications since 1997. My articles on travel, parenting, self-help, internet marketing, health and motivational topics can be found on sites throughout the web, including the Working Mother Magazine blog and SheKnows.com. You can read samples of my work by clicking the category links over on the left sidebar.
As a former Graphics Presentations Specialist for Deutsche Bank on Wall Street in New York City, I organized and edited content that assisted investment bankers in their efforts to assess new business acquisitions.

Since making the transition to online content writing in 2007, most of my writing work has been for large corporate brands, eCommerce websites, nonprofit organizations and self-employed professionals. My previous clients include Harper Collins Children's Books, Lexus, HP, Pear Tree Greetings, Mrs. Fields Cookies, Flower Cosmetics, Care.com, United Way, Angie's List, Subway Restaurants, Knott's Berry Farm, Macy's, HubTV, the California Milk Board, Disney Studios, Focus Features and Paramount Pictures.
To earn my certification in hypnotherapy, I graduated from the Hypnosis Motivation Institute in Tarzana, California in June 2009. After completing their year-long program, I interned in the school's adjoining clinic for 6 months, providing therapy for clients who were dealing with a variety of emotional and personal issues such as severe anxiety, dysfunctional relationships, compulsive behavior and writer's block.
In 2017, decided to expand my knowledge in the field of therapy and personal development and I returned to school to work on completing my Master's Degree in Clinical Psychology. I am currently in the midst of that process and hope to graduate as a licensed psychotherapist in the Summer of 2019.
To discuss ordering web content or to learn more about the therapeutic process for personal and emotional development, contact me at (818) 530-6000 or email me at tisha@tishaberg.com.
I look forward to helping you with your writing or personal development needs!