About Me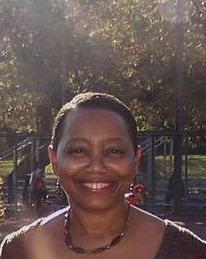 I'm a therapist and graduate student currently working towards my Master's Degree in Clinical Psychology. Although I trained in the practice of hypnotherapy, I felt inspired to gain more knowledge about traditional psychology and the process of self-discovery.
My current counseling focus is on personal development, social justice and helping clients recover from sexual trauma and race-based violence.
To earn my certification in hypnotherapy, I graduated from the Hypnosis Motivation Institute in Tarzana, California in June 2009. After completing the school's year-long program, I interned in their affiliated clinic for 6 months, providing therapy for clients who were dealing with a variety of emotional and personal issues such as severe anxiety, dysfunctional relationships, compulsive behavior, and addiction.
In addition to my hypnotherapists' training, I have worked extensively in hospital settings, providing support for various medical personnel and patients. I have served in the Oncology, Pre-Surgical, Critical Care and Cardiology units as a Clinical Care Extender at Glendale Adventist Hospital in Glendale, California. As an intern with UCLA's Emergency Medical Research Associates, I also spent more than a year assisting Emergency Room staff with specialized research on head trauma patients at Santa Monica Hospital.
In 2017, I made the decision to return to school and pursue a Master's Degree in Clinical Psychology. I am currently in the midst of that process and will graduate in the summer of 2019. Subsequently, I will continue to work as a personal development therapist and counselor as I continue to take classes to earn my doctoral degree.
I am a member of the American Psychological Association, the Association for Humanistic Psychology, the Society for Health Psychology, the APA Division of Trauma Psychology, the Association for Women in Psychology and, the Association of Black Psychologists.
To learn more about the therapeutic process for personal and emotional development, contact me at (818) 530-6000 or fill out the form on this page. I am currently seeing clients as a clinical intern at The Center for Relationship and Sexual Health, a private psychotherapy practice in Royal Oak, Michigan.

I commend you for taking steps toward increasing your mind/body well-being and I welcome any questions, comments or discussion you'd like to have about the topic. You can email me with your concerns at tisha@tishaberg.com.
I look forward to supporting and encouraging you on your personal development journey!